First, add some friends!
In Country Star, you can compete with your friends for the highest score in any song within the game! To do this, you will first need to add some friends manually.

You can log in via the Friends tab in the Hub menu.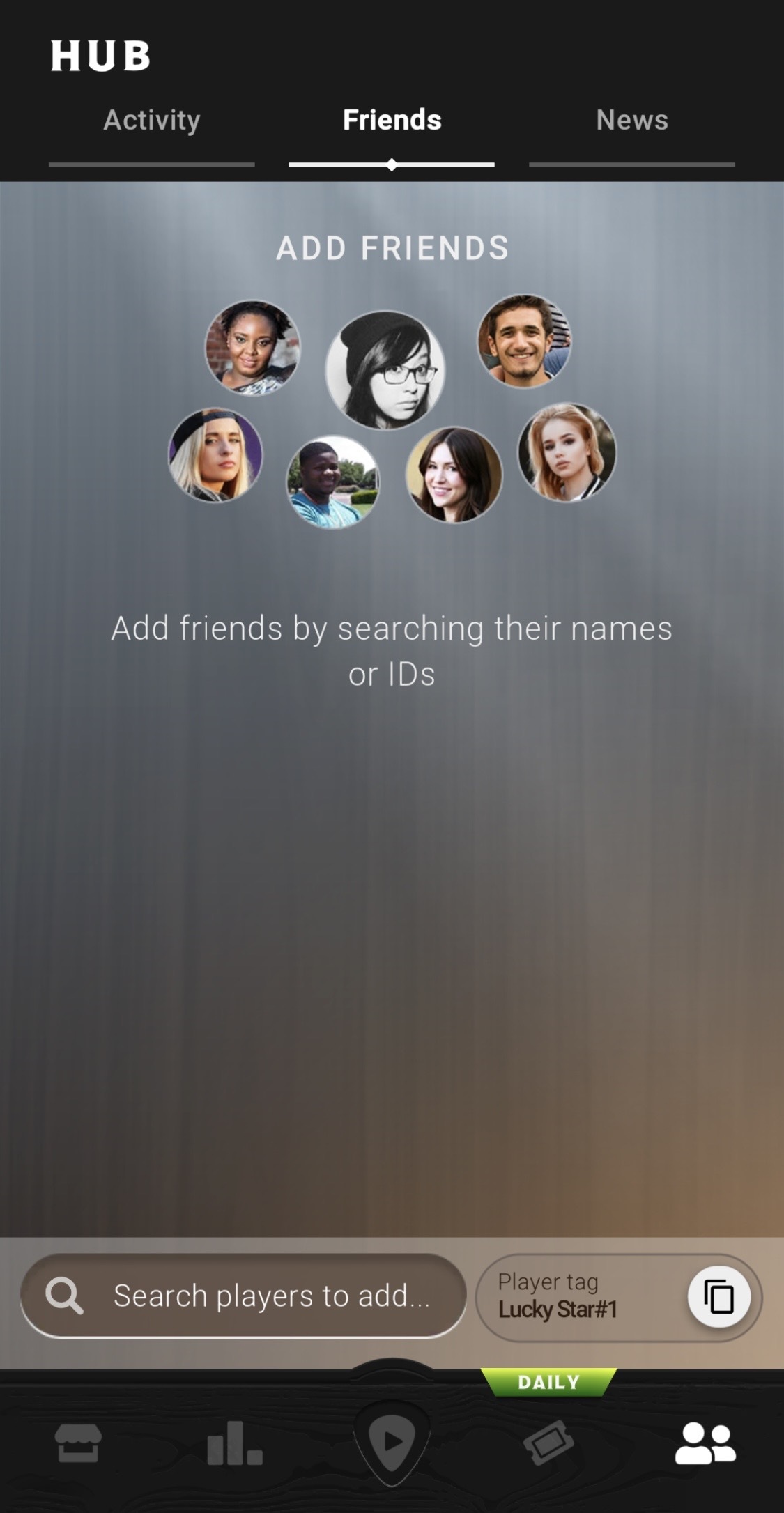 Just type their username in the search bar at the bottom.
You can search for your friends by their player tag (eg: countrystar#4), their username (eg: countrystar), or a partial name (eg: country).
Ready to play!
Now that you have some friends to compete with, you can tap the ranking icon next to the "Play" button to access the friend leaderboard of a song.

And another one bites the dust! Brag to your friends about your new high score. They will see your brag in the Activity tab of the Hub menu and can tap it to play the song and try to beat your score.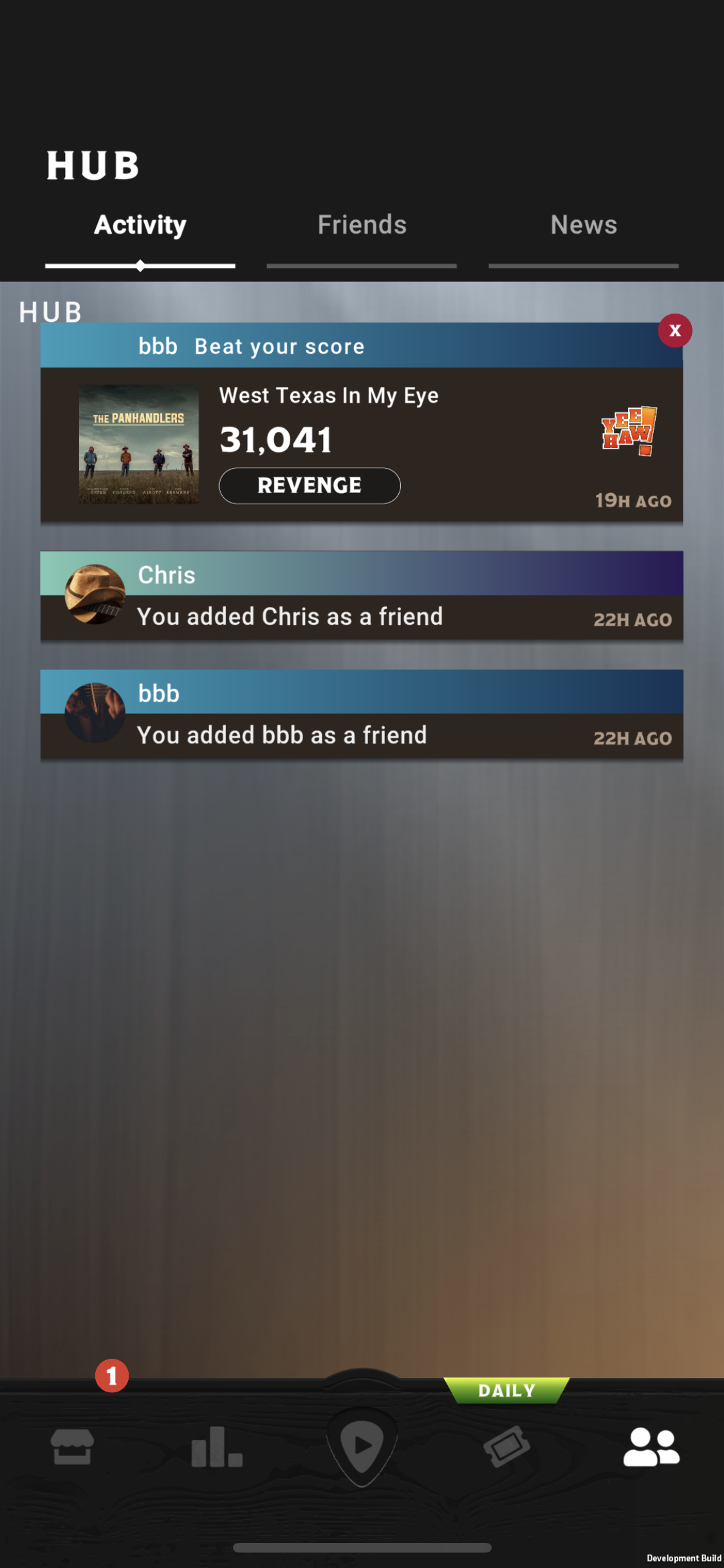 Please note, the brag feature is only available for a short period of time immediately after you beat your friends on a song.
When you see your ranking change on a song, click on the ranking icon to access the friend leaderboard of that individual song to brag to your friend(s).